On average, over 500,000 pets go missing every year. Join thousands of other pet owners and get peace of mind by registering your pet's details on our secure database.

By Law, all dogs' microchips and owner details must be registered on a DEFRA compliant database such as We Trace Pets or the owners face a £500 fine.
Which package suits you?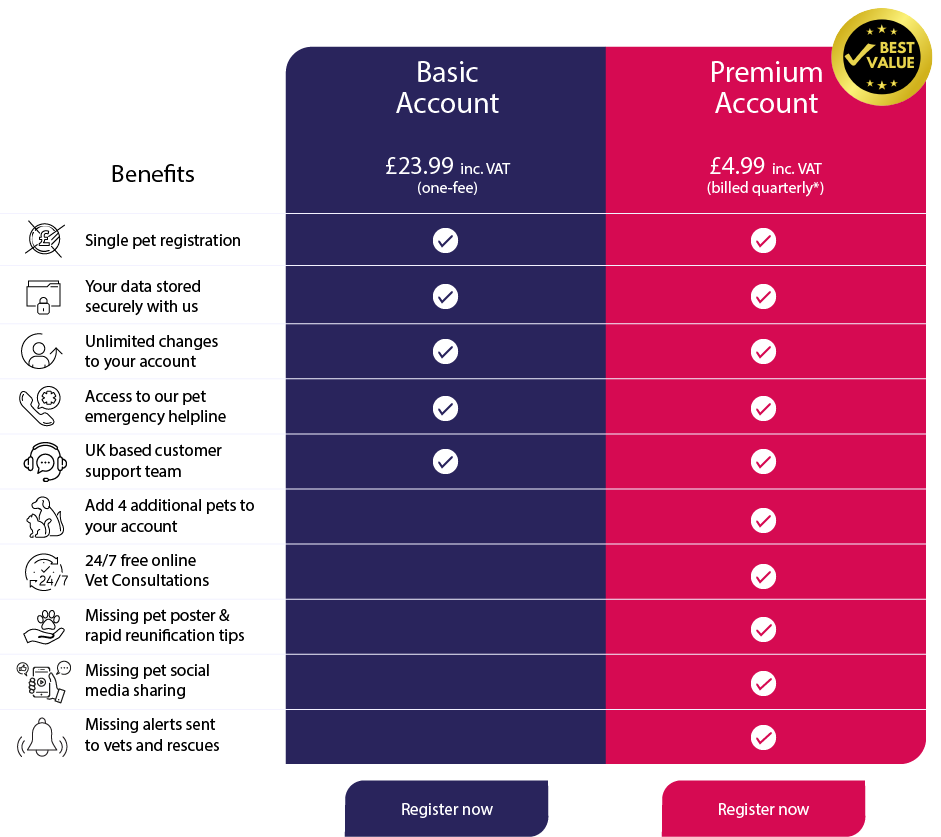 Premium Account
Our Premium Account offers you more than just a pet microchip registration.
Register up to 5 pets on one account, which could save you over £100!
Another fantastic benefit is being able to talk to a Vet, 24/7 online - offering peace of mind from day 1.
Your details will be stored securely in our DEFRA compliant database, and you can change them as many times as you need to plus, if your pet is lost or stolen, your package includes access to the UK's leading pet lost and found service – Pets Reunited.
Basic Account
Our Basic Account offers you one pet registration for a one-off fee. You still get access to our UK based customer service team and 24/7 pet emergency phone line access.
*By signing up to the Premium Account, you authorise Safer Pet Limited t/a We Trace Pets to charge your payment card at the prices and frequency listed on this page for a minimum term of 18 months.